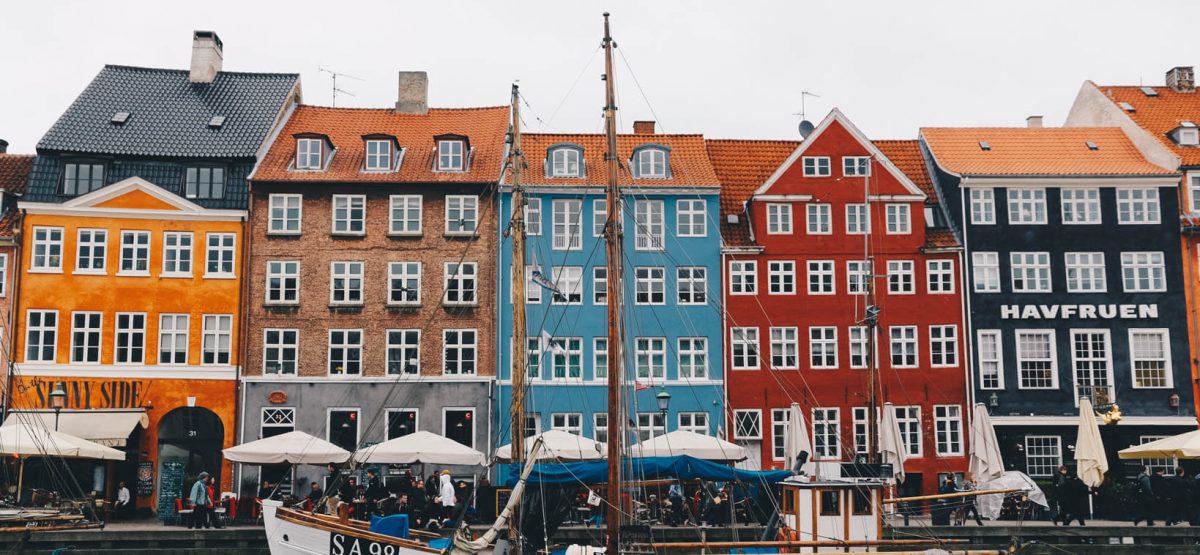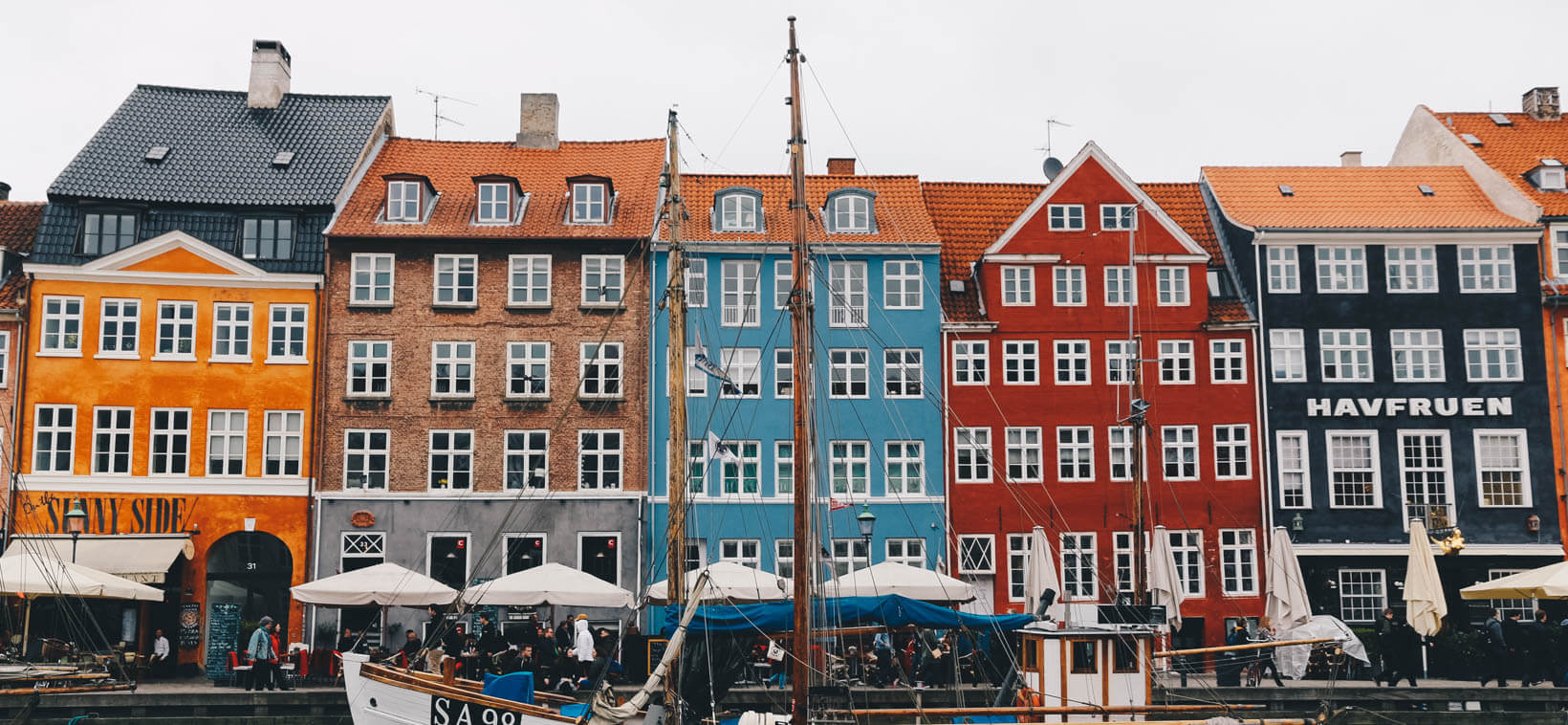 This post may contain affiliate links. I receive a small commission at no cost to you when you make a purchase using my link.
Copenhagen is a perfect holiday destination only if it wasn't so expensive. And I cannot really disagree with that statement, as it is, in fact, one of the most expensive cities in Europe. However, if you are not planning on booking a dinner table at Noma, one of the best restaurants in the world, or riding around in a taxi, there are enough cheap and free things to do in Copenhagen to make you change your mind.
And since I am the one living here for many years, it is up to me to show you how cheap Copenhagen can really be. Make sure to bookmark this page in order not to lose the map with all the free things to do in Copenhagen.
Free things to do in Copenhagen
1. Nyhavn walk
You cannot visit Copenhagen without doing a walk along the most famous place in Copenhagen, Nyhavn, where you can take a postcard shot of the Copenhagen colorful houses by the harbor. After all, it is one of the most instagrammable places in Copenhagen! It is a great place to have a drink, especially in the summertime when you can just stretch your legs sitting on the edge of the road facing the canal. This is where locals go to have a Friday beer after work when the weather is nice.
2. Visit Black Diamond library
Visit the biggest library of the Nordics. Black Diamond is a royal library connecting modern with old, both architecturally and technologically. Come here to witness the marvel of modern library life, head for coffee in the cafe or simply have some quiet time on your computer. Many events and classical concerts take place here as well. By the way, the library is not named Black Diamond by chance. When the sun rays hit the water, the reflection from the canal makes the whole building sparkle like a diamond.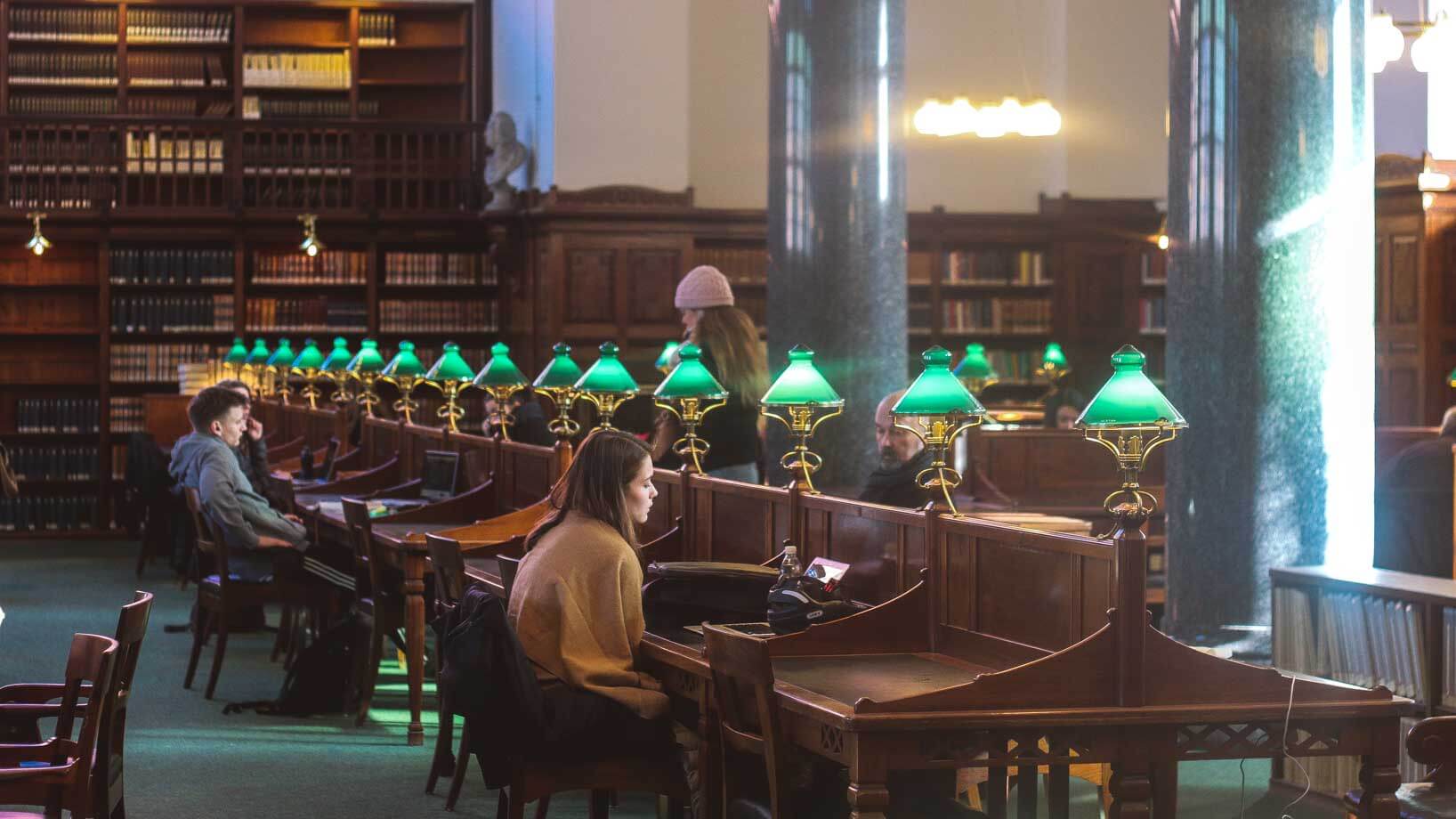 3. Take a stroll through Freetown Christiania
Christiania might be a controversial place but it surely is authentic, unique and worth a visit. Freetown Christiania is a neighborhood populated by a hippie community with its own set of rules. It is better known as a place where people go to get weed but it is also a great place for concerts and music events.
⚠️ Remember, that drugs are still illegal in Denmark!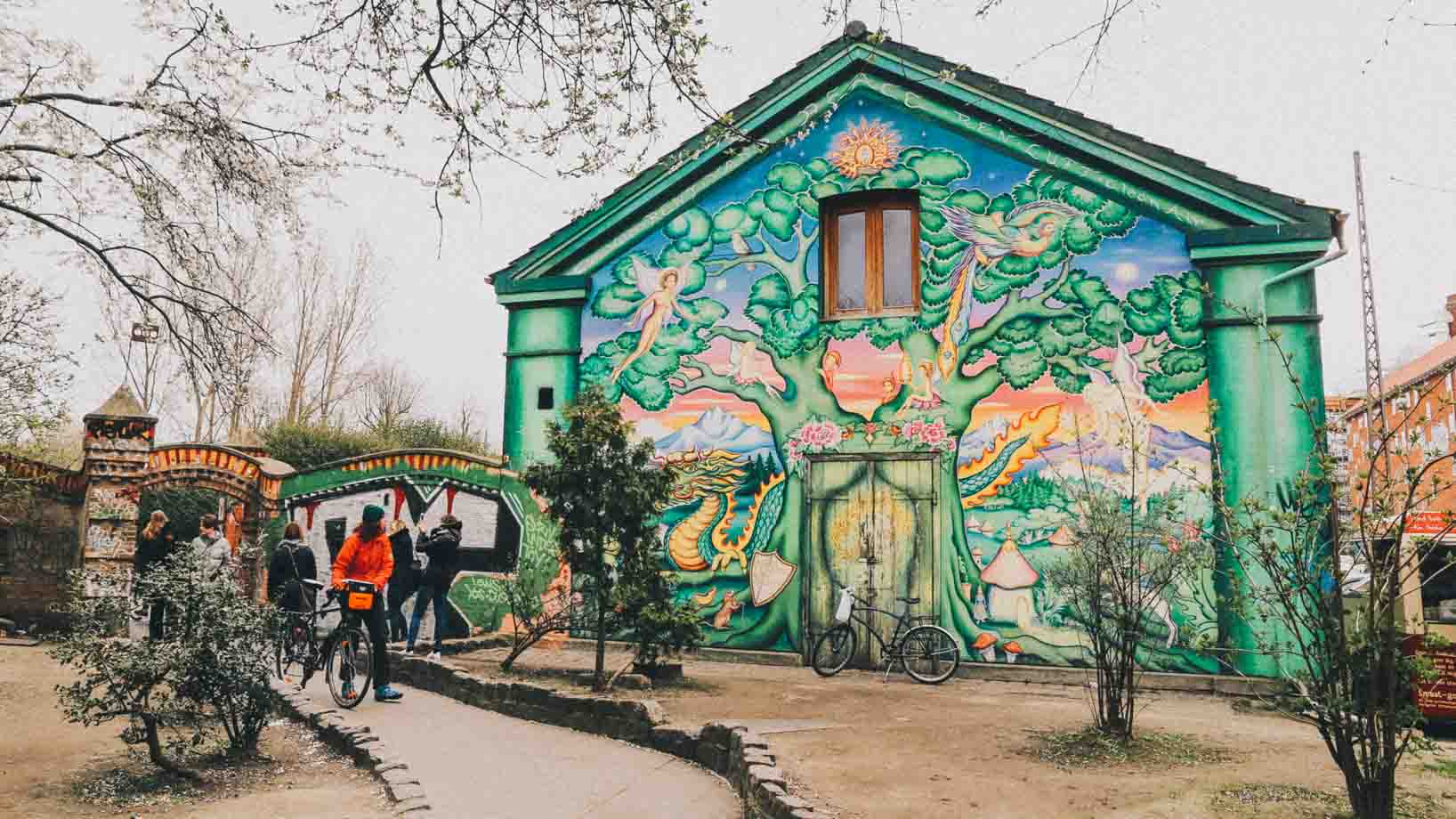 4. Take a selfie with Little Mermaid
Visiting Little Mermaid for the first time might be a disappointment, to be frank. Her little statue is bleak in comparison to everything else Copenhagen has to offer. However, this is an important symbol of Denmark, as it reflects the embodiment of the best-known fairy tale by the Danish author H.C. Andersen. As for the Little Mermaid, you can spot her amongst the crowds of tourists while taking a stroll along the harbor. If anything, it is a nice walk near the place where cherry blossoms are the prettiest in Copenhagen.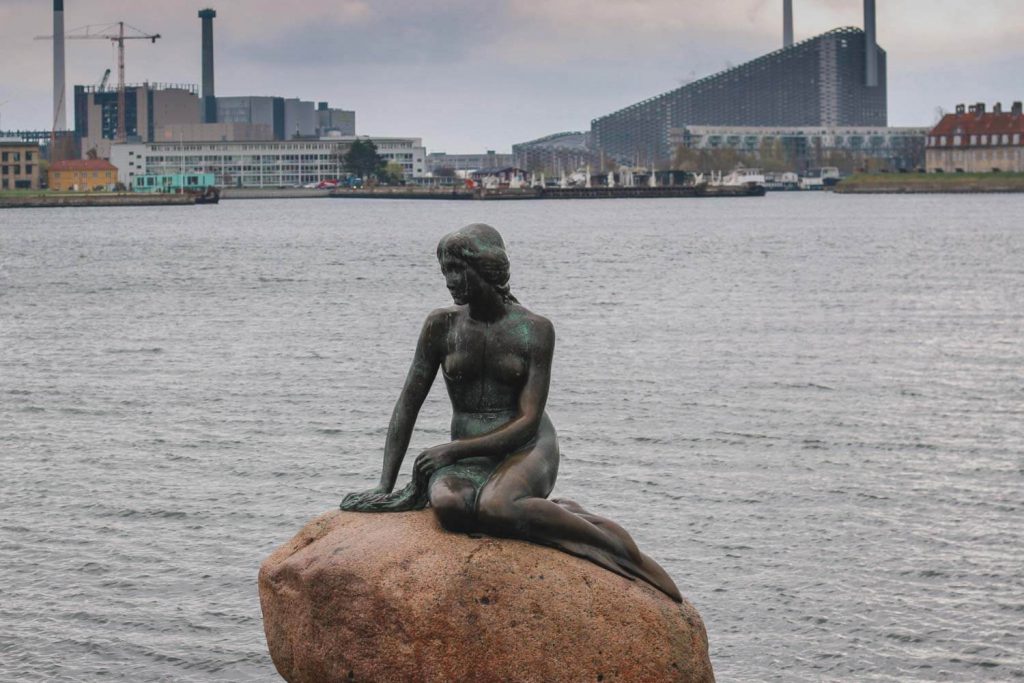 5. Witness the change of guards by the Royal Palace
Of course, you do not want to miss the Queen's Palace and glimpse over the change of guards that happens every day exactly at noon. Amalienborg is a formal residence of the royal family comprising of four houses centered around a statue to King Frederik V. Whenever members of the royal family are present in the residence, a flag will be raised over the building where they stay.
Get an awesome chance to see Danish guards in funny hats do their royal routine for free by just being here at 12 o'clock. If you wish to peek inside the castle, you may attend an Amalienborg museum depicting the private apartments of past Queens and Kings. The entrance is free if you are traveling with Copenhagen City Card.
6. Picnic at Frederiksberg Gardens by the Palace
One of the marvelous displays of Danish royalty, Frederiksberg Palace is definitely worth a visit. It is known for its huge Baroque gardens overlooked from the typical yellow castle. It is a perfect choice for a sunny day picnic on the grass.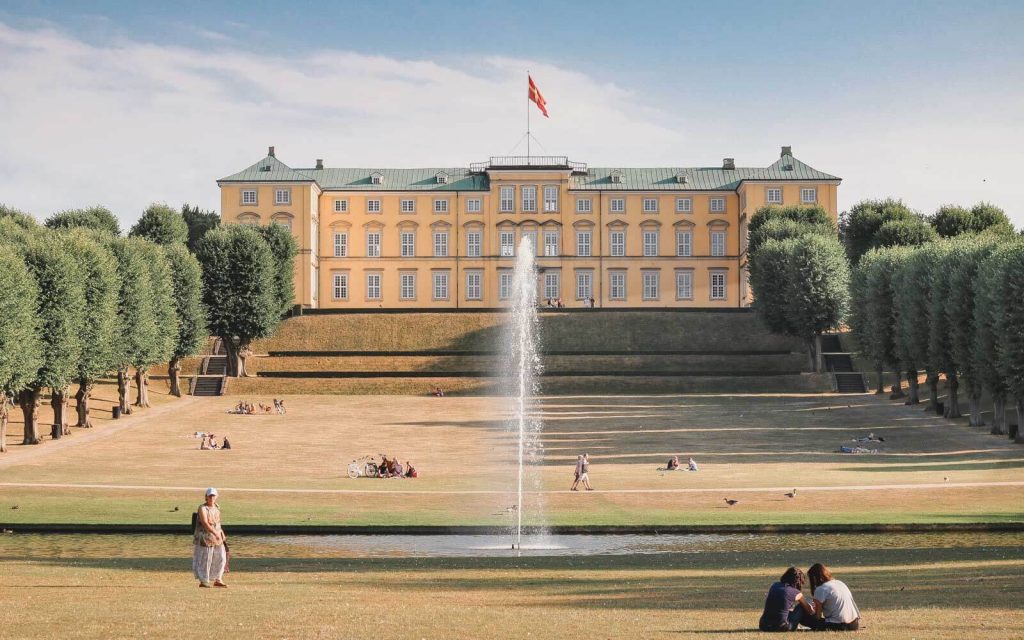 7. Climb the Tower of Christiansborg Palace
One of the top things to see in Copenhagen, the Christiansborg Palace, serves as a Danish Parliament building as well as the Supreme Court and Prime Minister's Office. You can join a free Parliament guided tour taking place every day at 12:00 if you register online beforehand.
On top of that, the Christiansborg has one charming trick up its sleeve – the Tower building offering an incredible view of the city. It is the highest tower in Copenhagen and it is absolutely free to access. To do so you have to take the elevator located at the King's Gate right beneath the tower. For those of you looking to stay for a while, there is a restaurant at the top ready to acquaint you with real Danish cuisine.
Please take note that there are often queues to get in unless you manage to come by when they first open at 11 AM.
8. Join a free walking tour
What's a better way to see the city than let a local show you around? Get that and also meet other travelers by joining one of the Copenhagen free walking tours. Copenhagen is a city best explored on foot (or a bicycle!), so do not skip the opportunity to do so.
9. Visit the King's Garden
Kongens Have, literally translated as the King's Garden, is probably one of the most beautiful parks in Copenhagen. This is partly due to the presence of the sophisticated Rosenborg castle on its premises, which attracts both locals and visitors of the city alike to this park.
The park is particularly beautiful during summertime when its rose garden section is in full bloom and the green perfectly cut trees form a straight line complimenting Danish architectural design.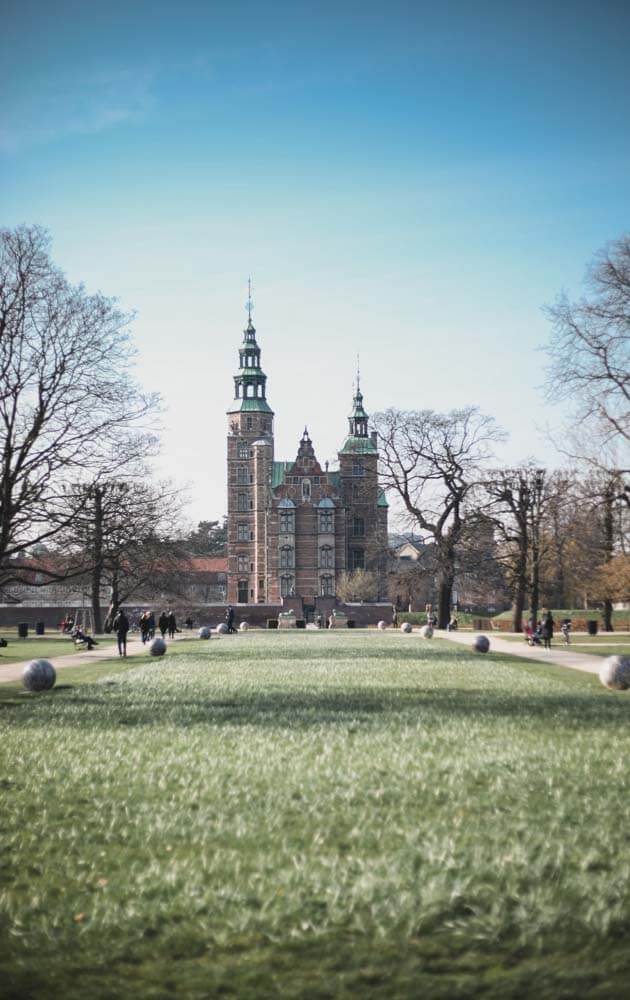 10. Chill at Islands Brygge baths
This is one of the favorite Copenhagen areas for many reasons. Harbor with a wooden deck, is a great place to sit down and watch the city during a warm day. Many locals bring their one-time barbecue sets and grill some food by the water. Here, there are many other sports options you can go for: kayaking, water polo, and even renting out your own solar-powered boat, all these options are available here on Islands Brygge.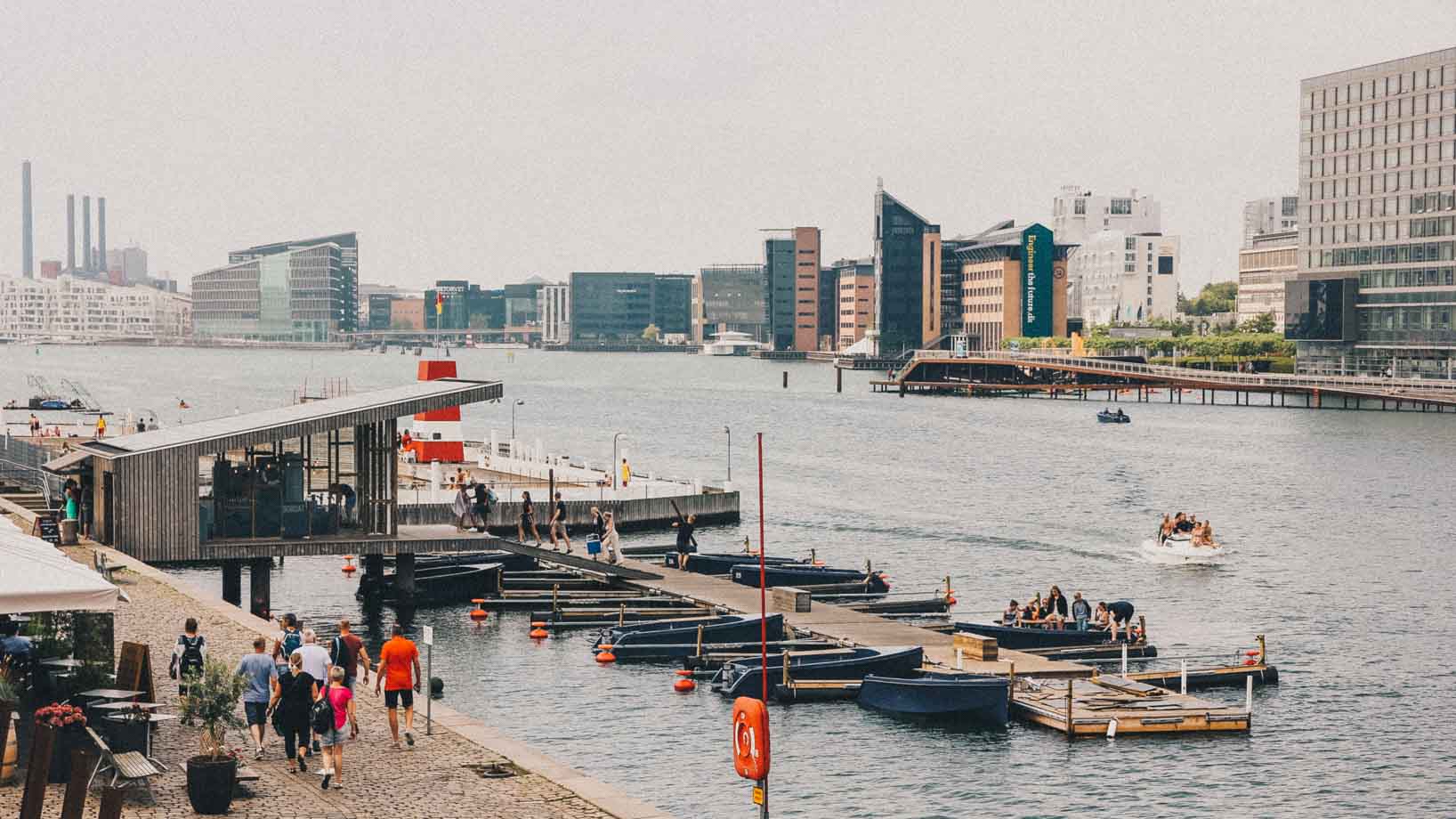 11. Visit old military base
Taking a form of a perfect pentagon, Kastellet can be easily spotted on the map. The place is worth visiting as it is among the best-preserved military fortresses in Europe. Getting in you will see the interesting world inside, with its own church, a windmill, not to mention amazing views from all five sides of the fortress. Kastellet is accessible free of charge, however, beware that military forces are still guarding it so try to behave properly.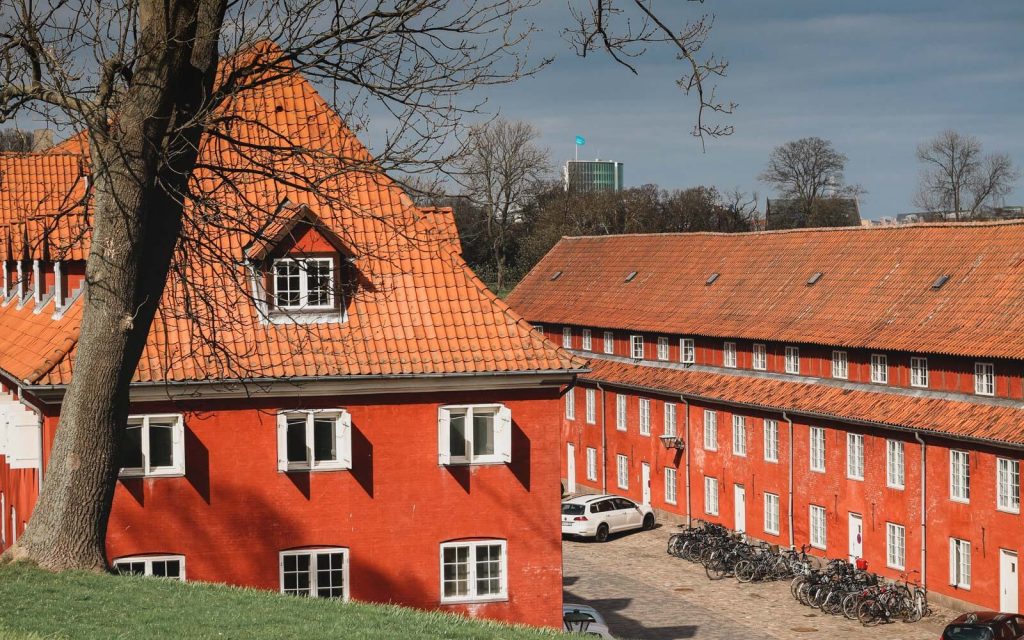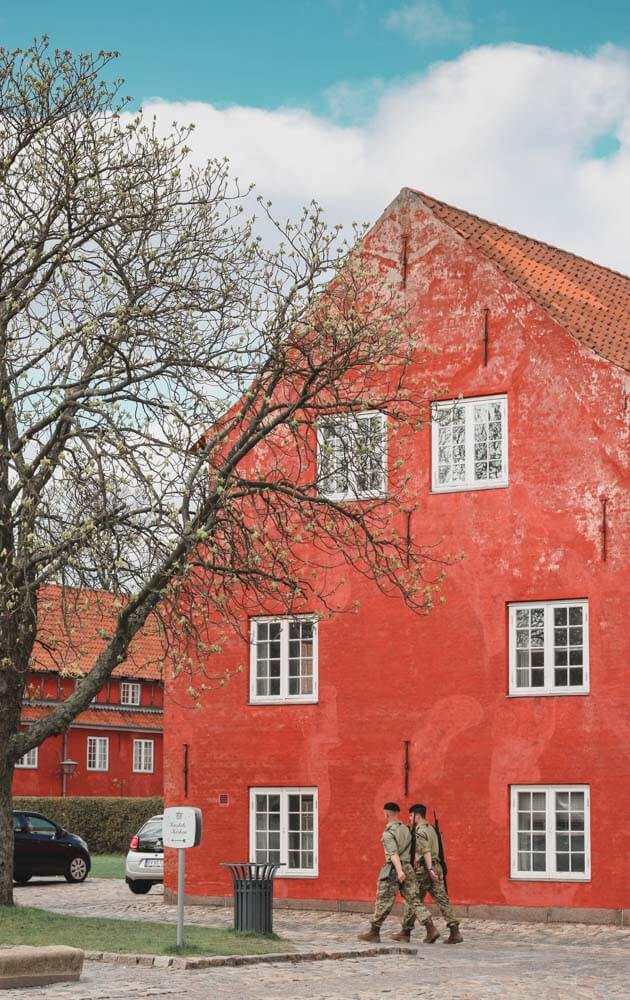 12. Party like a Dane at any of the free festivals
Copenhagen likes music. From a crazy Distortion street party in the beginning of June and a mellow Jazz fest in the beginning of July to electronic music school Strøm in August. All these fests are free, mainly open-air and location-independent events that are scattered all over the city. For more information, read my article on 7 AWESOME MUSIC FESTIVALS IN DENMARK.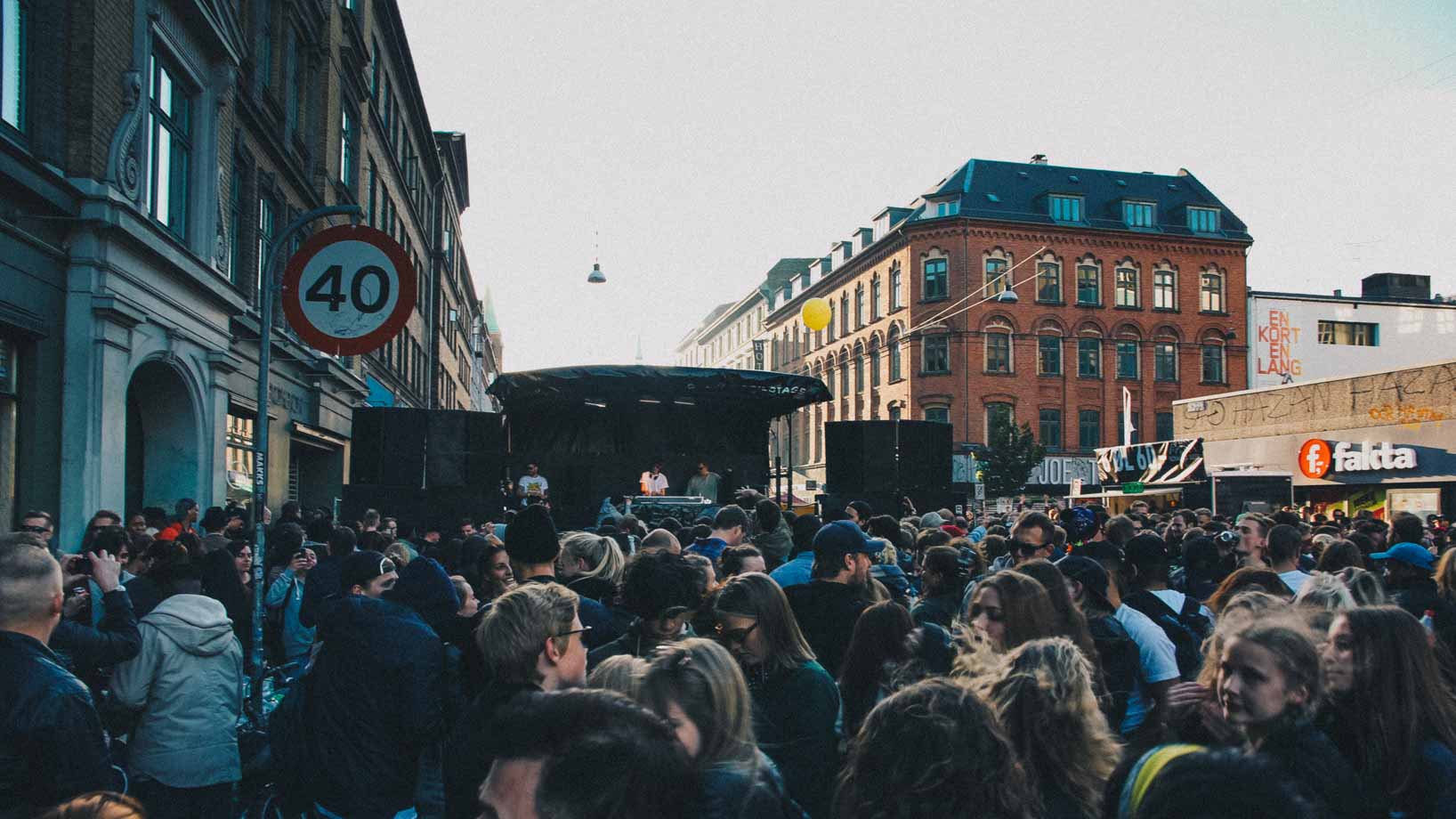 13. Hit the Amager beach
Not many people think of Copenhagen as a beach destination, but when the weather is great, it could serve as a great escape place from the heat (heat? haha!). Right in the city, you can find a 5 km white sand beach with plenty of space for everyone, it is called Amager strand and it is easily accessible by metro.
14. How about a brunch and ballet?
Love ballet? A great possibility to see ballet for free is to go to a ballet brunch. You get a chance to see ballet performers' morning training and rehearsal in a fancy Danish Royal Theater.
Once a month at 10 AM Royal Danish Theater opens its doors to everyone who would like to watch ballerinas' daily training with a cup of coffee in their hands. The schedule can be checked on the website following this link.
There is a possibility to buy brunch and coffee in the cafe downstairs. Make sure to come in advance to secure a spot, as it works on 'first come – first serve' basis.
15. Spot wild deer in the animal gardens
Want to see wild animals without going to the Zoo? If you are willing to hop on a train and ride a few stops outside the city, I advise you to pay a visit to Dyrehaven, a huge forest garden where wild animals like to hang out.
Getting to Dyrehaven is an easy 20-minute train ride without any stopovers. All you have to do is take a train riding in the direction of Klampenborg and get off at the last stop. However, the trip might end up a full-day experience, since the area is huge. Just have patience, walk around and you will eventually stumble over a deer or two. The entrance is free.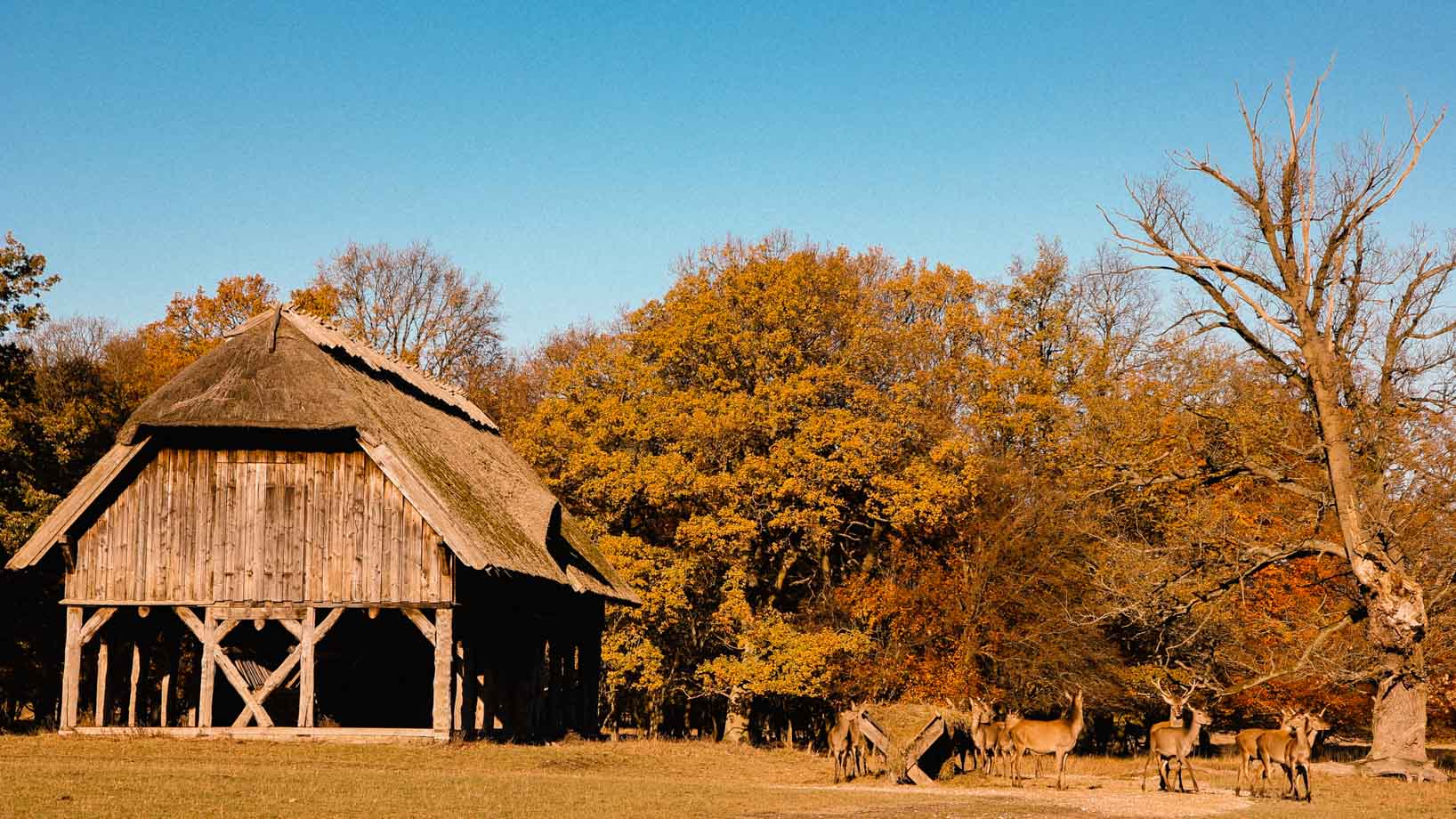 16. See the oldest amusement park in Europe
While you are at it in Dyrehaven, just take a turn to Bakken to visit the oldest amusement park in Europe. You can still see that wooden roller-coaster that will probably get your adrenaline pumping simply because it is very old. Unlike Tivoli, there is no entrance fee in Bakken, so you are welcome to walk in whenever you like. The open season starts on 30 March and lasts until 31 August.
17. Visit some of the numerous Copenhagen museums
Copenhagen offers plenty of museums for those curious about history, culture, Vikings or Danish design. Regardless of whether you fancy a visit to a Copenhagen museum or need to hide from rain, there are always a few free entrance museums in Copenhagen to find.
Some paid museums offer free admission depending on the days of the week.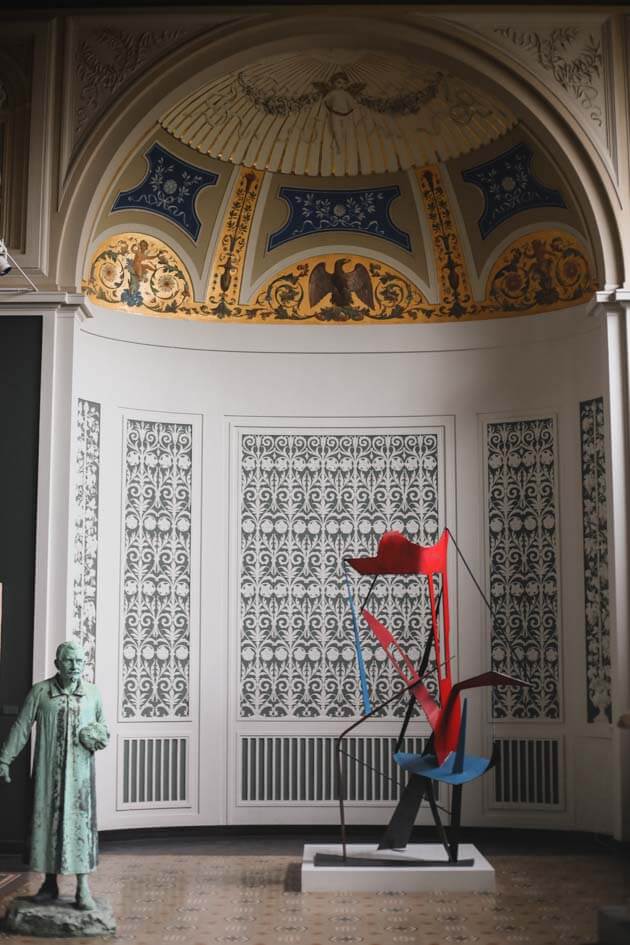 Cheap things to do in Copenhagen
18. Canal tour
One of the must do's in Copenhagen is taking a canal tour to sail through the best areas of the city. Though there is a great variety of options, the cheapest one will cost you 40DKK ($5) for one hour ride. It is a great way to know more about the city as well as rest watching the calm Danish harbor from the seaside.
One departing point of the boat tour in Copenhagen is situated across the street from the Christiansborg Palace, while another one can be found next to Nyhavn.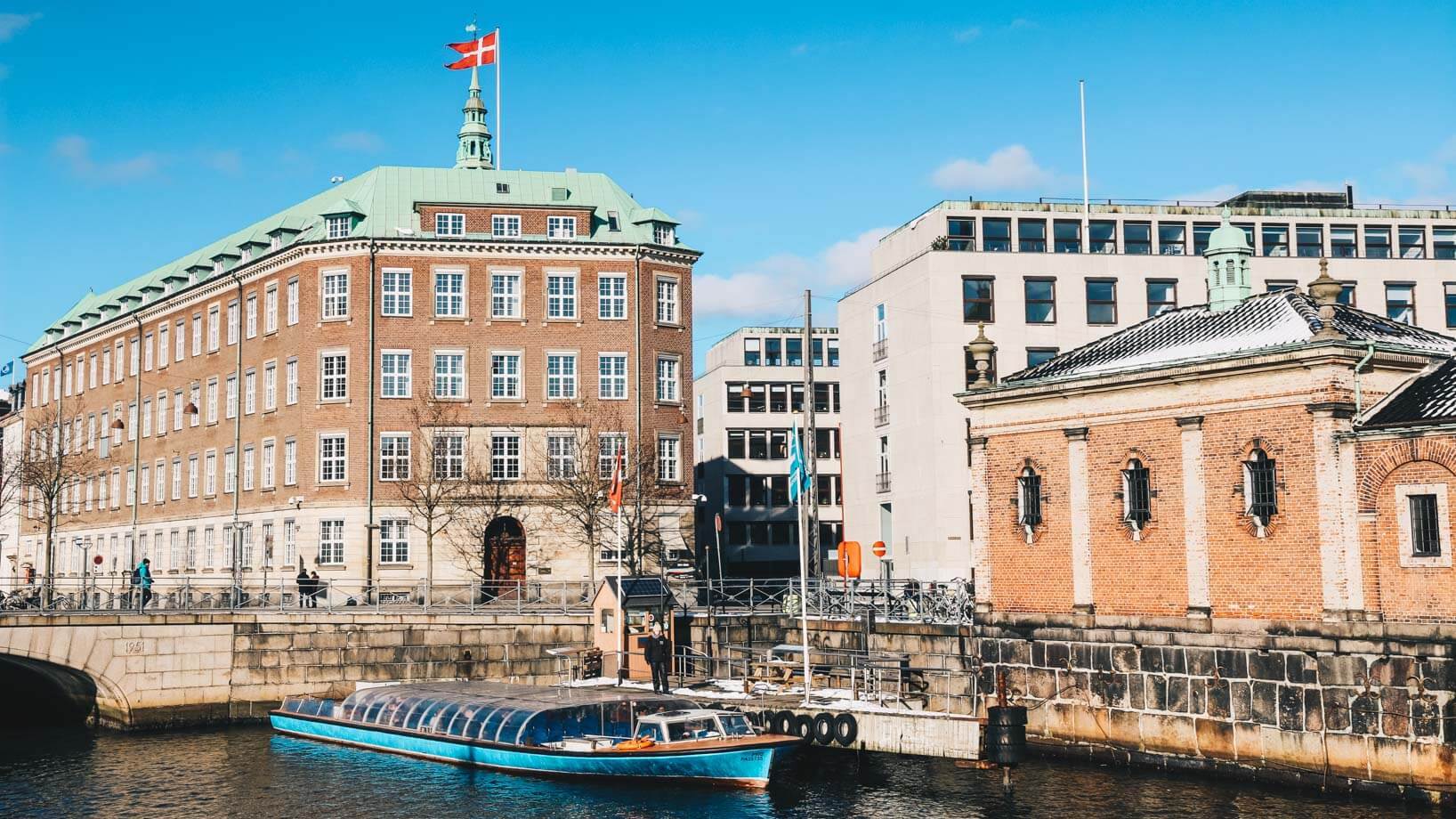 19. Visit Botanical Gardens
Just recently being a free thing to see in Copenhagen, now a pleasure costing 40DKK is Botanical gardens. It is a peculiar place where each room mimics the temperature and humidity of geographical location plants are coming from. Apart from the fact that you'll be learning a lot about flora, this is also a great place to get some tropical weather during cold Danish winters.
20. Experience Copenhagen's Culture Night
If you are lucky to visit Copenhagen during October you might just hit the jackpot, as every October there is a night during which many of the museums, art centers, public offices, and castles are open to public. This night is known as Kulturnatten (Culture Night). It is a night of fun, installations, and promotion of cultural centers of Copenhagen. You need to obtain a Culture Pass for 95DKK which comes with a printable guide listing all organizers participating that year. With this pass, you also get free transportation on trains, metro and buses on the night of the event (from 5pm to 5am).
---
Recommended reading: One Day in Copenhagen – Your Walking Itinerary
---
21. Visit the fairytale Copenhagen Tivoli gardens
Tivoli itself is not free (110 DKK entrance fee) but if you are determined to visit one of the main attractions in Copenhagen, make sure to come here on Friday. One of the amazing priceless bonuses of visiting Tivoli in summer is Fredagsrock. Each Friday during summer Tivoli hosts a free concert. Very often world-known stars such as Sting, Elton John, 30 Seconds To Mars come here to play for everyone who's in. This means you only need to buy an entry ticket and you get a concert for free, viola!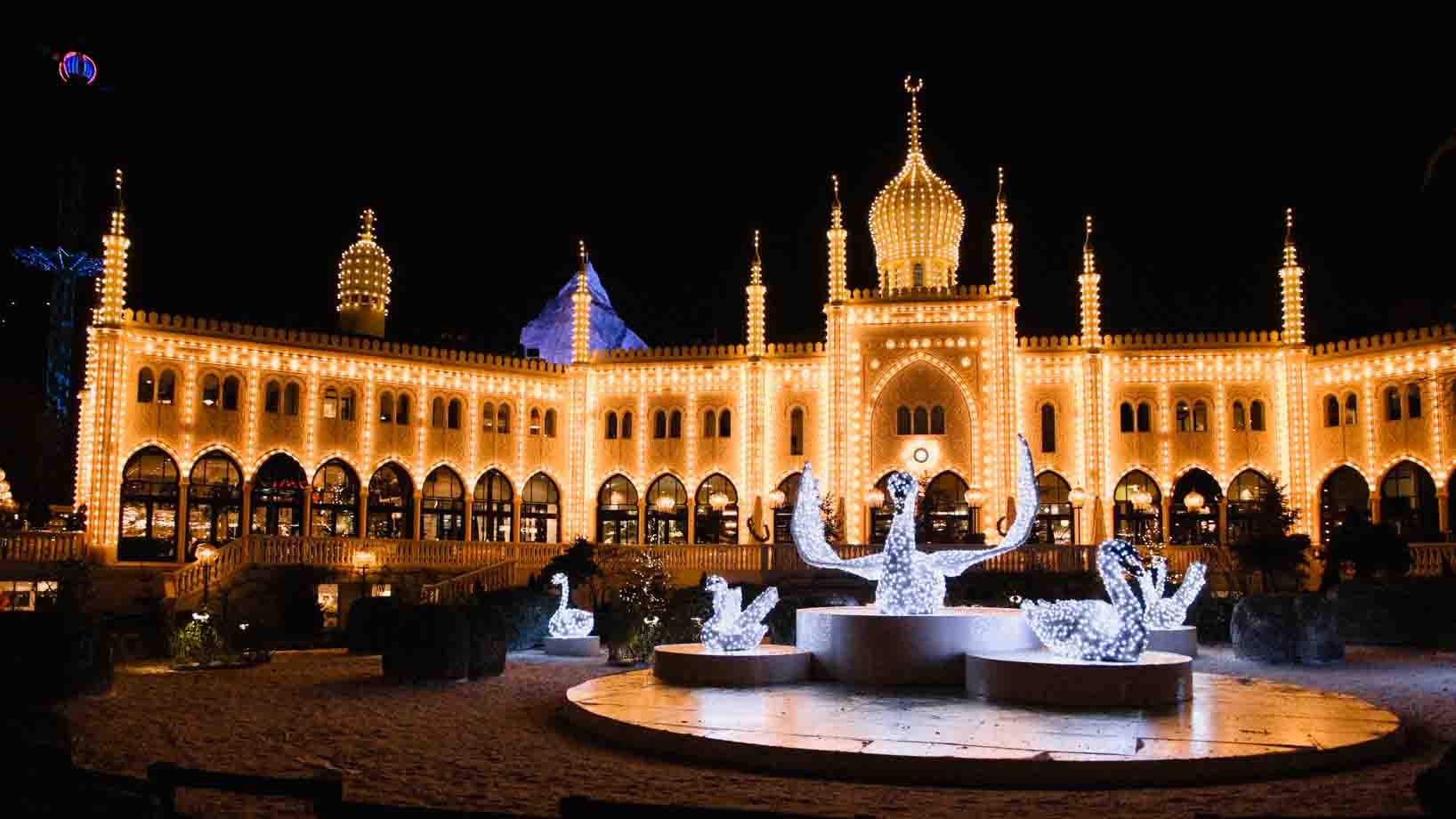 22. Climb the Round Tower (Rundetårn)
There are many ways to see Copenhagen from atop, be it a star fly ride in Tivoli, the top of the Church of Our Savior in Christianshavn or the Christiansborg Palace. However, one of the cheapest versions you can use for that is to go up the Rundetårn. It costs only 35 DKK ($5) and doesn't involve a difficult climb.
23. Indulge yourself in exceptional Nordic food
It is not a secret that Copenhagen is known as the foodie capital of the Nordics. I mean, some of the world's best restaurants like Noma are here, which is definitely not a budget place. If you are looking for something more relaxing, visit the Copenhagen Street Food, West Market or Torvehallerne, all of them have plenty of food stalls that offer a nice selection of things to try. Also, how about getting one of those food tours?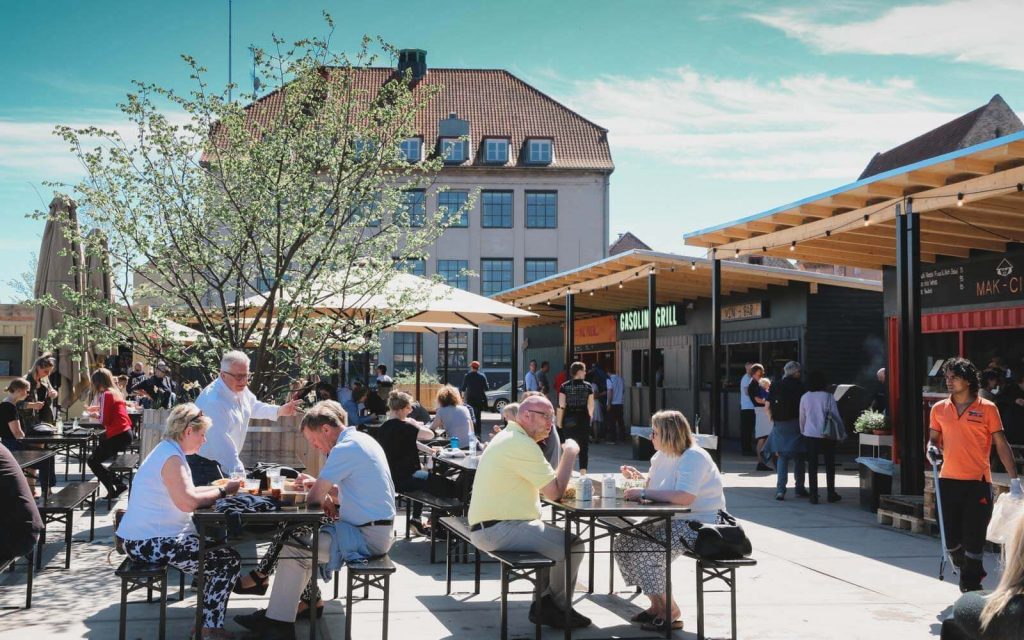 ---
You might like to read: Best Brunch Places in Copenhagen
---
24. Carlsberg beer tour and tasting
Oh yes, you do not want to miss the cradle of the most popular beer in Denmark and maybe in the world? 🙂 You'll be able to take a walk through the brewery, learn about its history, see the world's biggest bottle collection, and even get a beer sample, all for $15.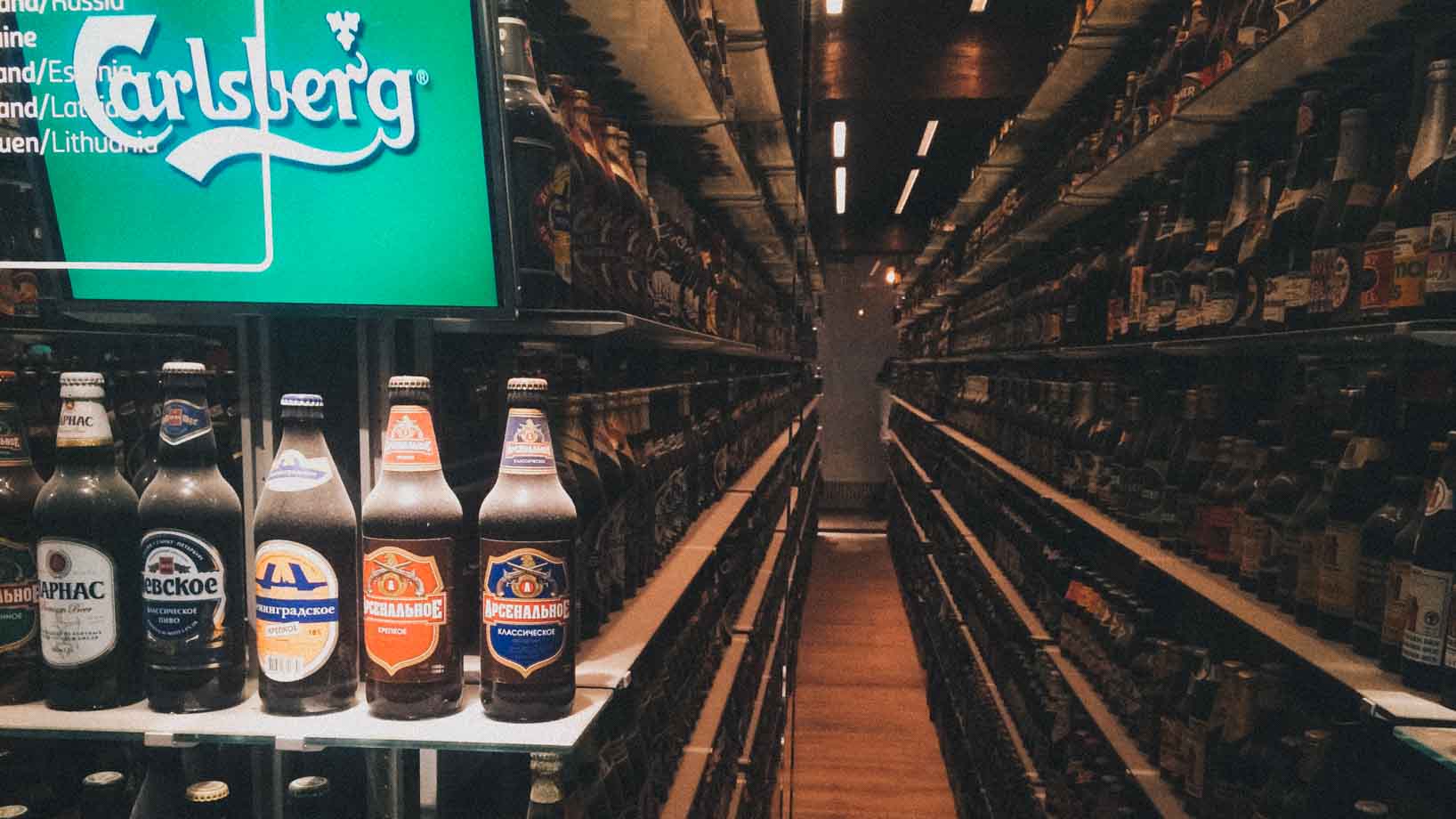 25. Shop during the sales season
Shopping is one of the favorite things people like to do while visiting Copenhagen. And it won't disappoint, Copenhagen is home to one of the longest-walking shopping streets, Strøget, where you have endless rows of stores available to you. Another great option for shopping in Copenhagen is Field's mall that is situated in Ørestad, a little bit outside the city.
Though shopping in Copenhagen is generally not cheap, during sales seasons you can get some really great deals! Major sales take place at the end of June – beginning of July, and the end of December – beginning of January. Also, with stores such as Flying Tiger and Søstrene Grene, you can always find a small souvenir to take home for next to nothing.
26. Stroll through a local flea market (loppemarket)
Though Danes live rather well, they do not like waste in any form, be it plastic that is recyclable here or simply old possessions, which they like to sell at local flea markets. You can spot them in almost every neighborhood as soon as spring hits the city and locals bring out their stuff on the street to chat in the open air and get rid of their old possessions. Islands Brygge is a frequent flea market host.
27. Get coffee with best views in town
For me, every city exploration must come with a taste of the local coffee. It is just a part of getting the culture and finding out where people go to hang out.
One of the best places to get coffee in Copenhagen and sightseeing at the same time is at Illum Rooftop. Among a number of overpriced restaurants, you'll find a small Original Coffee shop where you can get a cozy beverage and enjoy the best views in the city – watching people shop at the Amagertorv square right in the heart of the shopping street Strøget.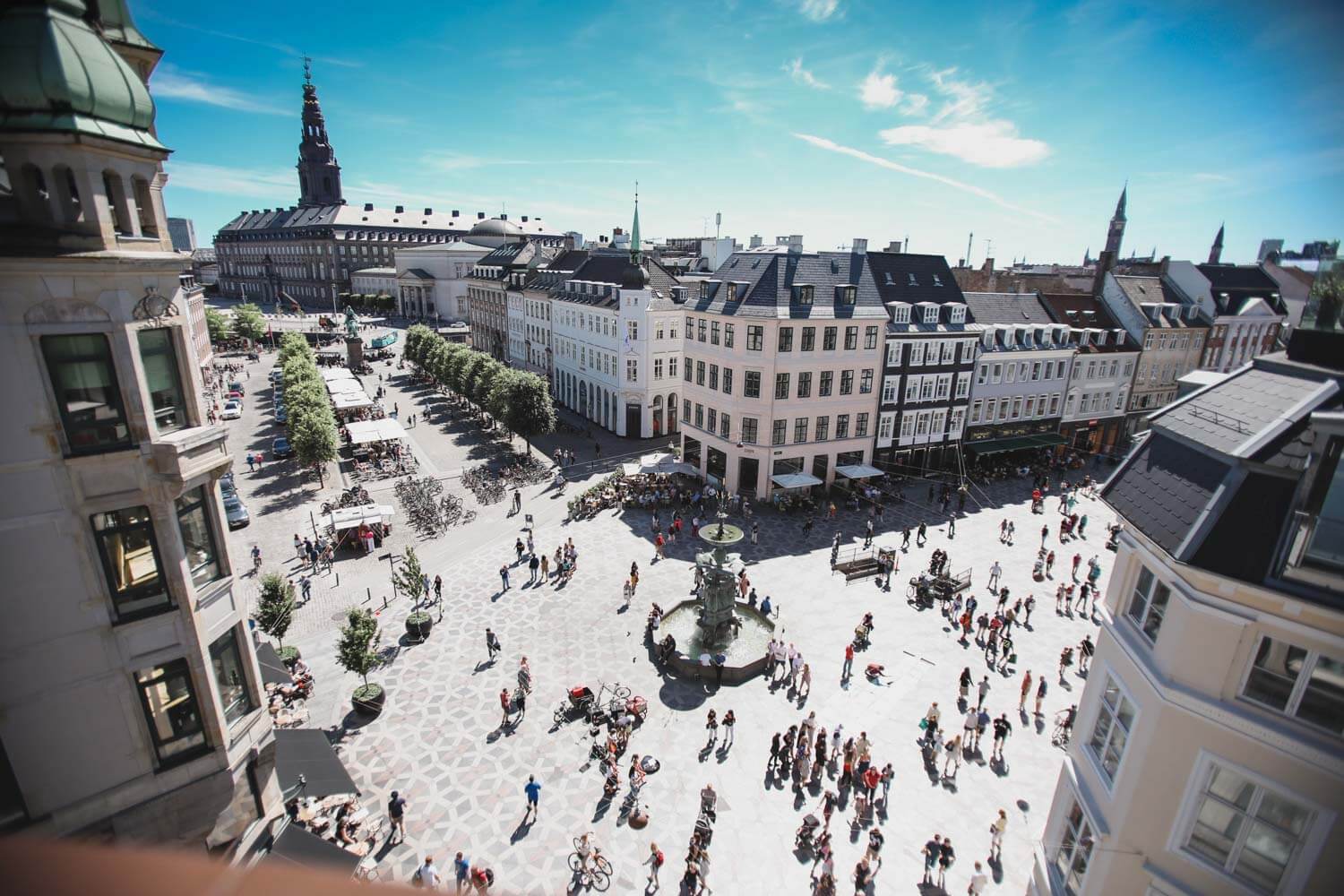 Like It? Pin It!