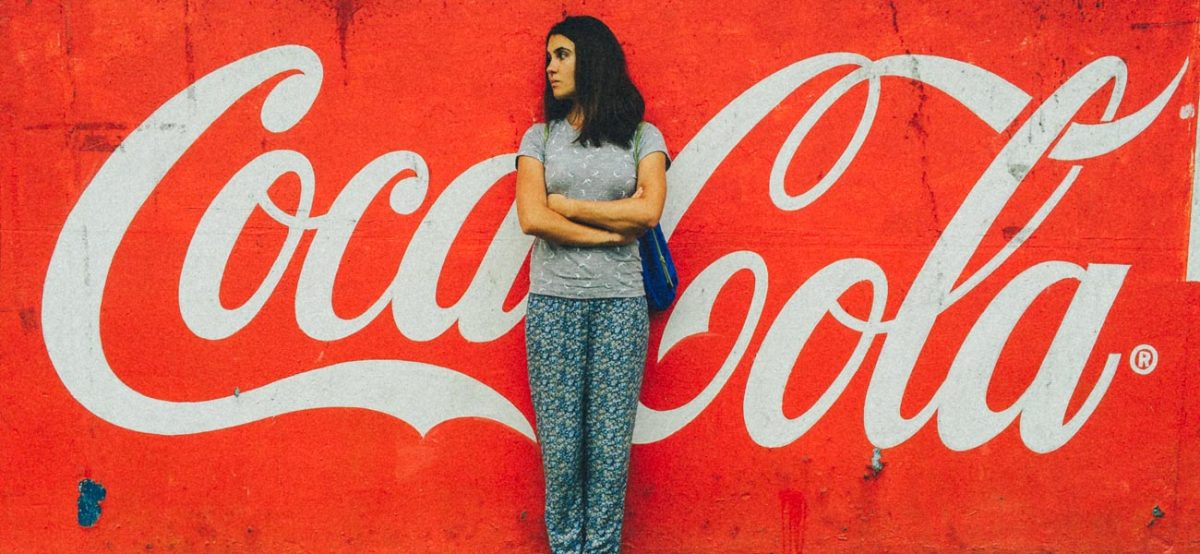 This post may contain affiliate links. I receive a small commission at no cost to you when you make a purchase using my link.
After spending more than a week in Panama, the next point in our 20 day Panama – Costa Rica trip was supposed to be on the Costa Rican side. Now the task was in crossing border from Panama and Costa Rica by bus in the most efficient manner. We have researched about how to get to the border on the spot and found out from people in Boquete that we have two options for getting from Panama to Costa Rica by bus.
How to Get to La Frontera (Border Crossing)?
You could take the international David – San Jose. This bus connecting Panama and Costa Rica was leaving twice a day from David going through the pacific coast of Costa Rica, but you have to pay the full price of the ticket regardless of where you get off. And we needed to get off at Uvita.
You could take a local Panama bus to La Frontera (border), walk through passport control desk and get a Panama – Costa Rica bus to wherever you need to go in Costa Rica already on the other side.
For schedules and more technicalities, you can see our Travel Route.
Since we didn't have to go all the way to San Jose, but rather much closer to the border, we decided to try option 2, meaning taking a local bus to the border and catching a bus to Uvita, Costa Rica from there. So, we left Boquete early in the morning and drove to David. On the main station, we found a small van saying La Frontera that was supposed to get us to the border. It costs 1.75$ for 1-2 hours of the fun ride. Why fun? I was amused by the way that guy collecting money on the bus was trying to lure in crowds at every stop to get on a bus. As if people are just standing there ready to go any destination based only on which driver convinces them.
Anyways, around noon we have already reached the border. We got dropped off at this place that looks like a big market rather than a border control. There were people selling things everywhere. I think a lot of people come here from Costa Rica to do shopping since Panama is a bit cheaper. We had to find a passport control booth in all this mess and stand in line for around 30 minutes to get a stamp that we are leaving Panama. This was no big deal at all.
Our Unplanned Frontier Adventure
Crossing the Costa Rican border, however, we have encountered some unforeseen difficulties. Everything was pretty much the same: we had to find the passport window that is 0.5km further away from Panamanian border, fill out the declaration and wait in line. But, apparently, in contrast to Panama, they were rather confused seeing a Ukrainian passport. The rules for traveling to Costa Rica for our country changed right before we went there, so it was all new. We got a feeling that we might have problems when it took them more than 30 minutes to study our passports, at the same time as everyone else passed through in a matter of minutes.
Costa Rica Visa Requirements
But when we got invited to go inside the booth, we knew that we are in trouble. According to rules clearly stated on the passport desk you need to show your return ticket and demonstrate that you have enough financial means for your stay in CR (30$ per day). Though we had no problems with return tickets, we forgot to print out a bank statement showing that we have enough means on a card. Proposing to withdraw cash (ATM was right there) or showing them the online bank statement was not convincing enough. The worst part was that they were all speaking Spanish among themselves and we couldn't understand what is going on at all.
At the end of it all, they put on their smiley faces and told us that one of the officers will escort us back to Panamanian border where we can withdraw cash and try crossing one more time. But here is a thing, Panama border control couldn't let us go through one more time on the same day so they advised us to try again tomorrow.
Back to David
We had no other choice but to return all the way back to David and stay there one more night, all because we forgot to withdraw some cash in advance or..? Since we didn't have anything booked in David we were in quite a pickle. Getting off at the main station in David I have noticed an ad of the backpacker's hostel. Bless the owner who decided to advertise her place! We got into a cab right away and drove there.
It was called "The Purple House" and everything inside and outside of it was purple! way too purple.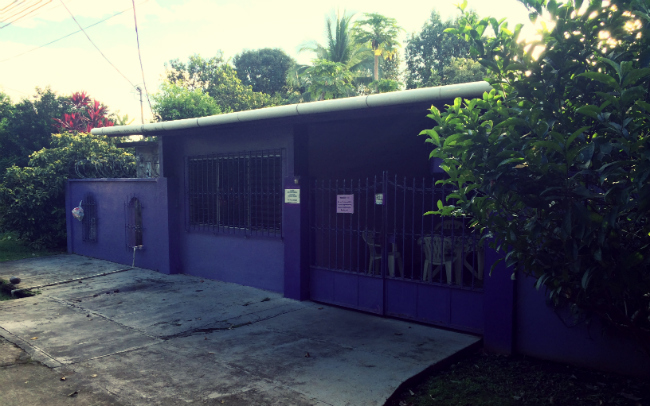 The owner, or rather the manager, since it was owned by a non-profit organization, was really nice and she had the cutest dog ever – Cutesie!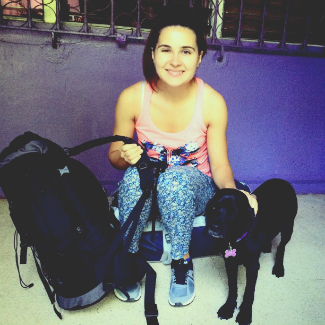 Since we haven't been in David before we saw this as an opportunity to explore one more city in Panama before leaving. But turns out, there is not much to explore in David.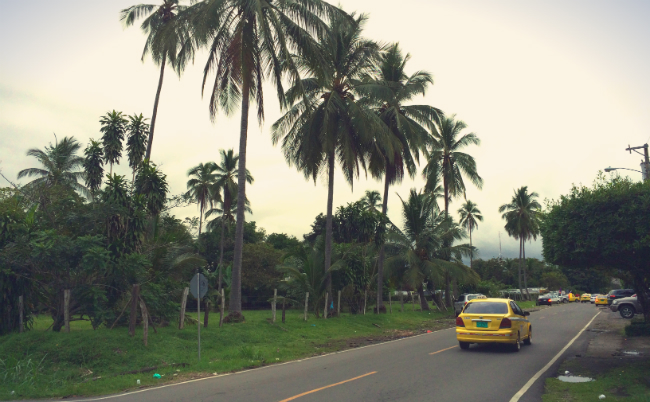 City felt quite depressing to me. The air was so polluted with car emissions that it was difficult to breathe. We walked around for some time, but there was nothing interesting to do, nothing to see, no good places to go to.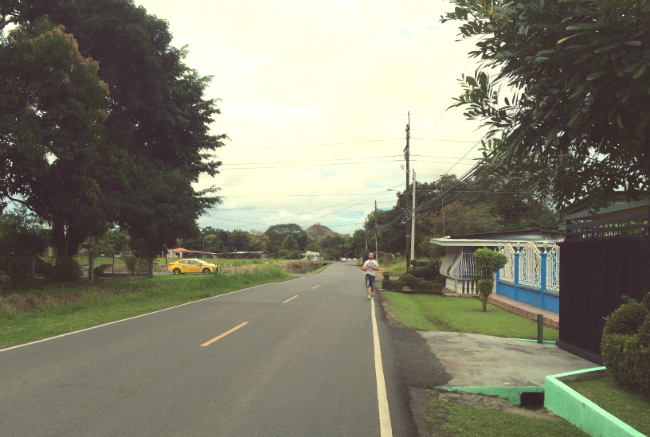 We ended up buying some local fruit and having a small dinner in the hostel preparing for our next encounter with border patrol the next day.
Crossing the Border: Try #2

After losing one day in Costa Rica we were very anxious going to the border once again. We contemplated taking the international Panama Costa Rica bus that goes all the way to San Jose but then thought that if they decide to deny us the entrance once again, we would have already paid for the bus. It was important to get things straight at the border. We went with the same route.
This time, we came packed with cash to show we have enough to get into Costa Rica. But strangely enough, no one asked us about money this time. They still spent around two hours studying our passports and talking on the phone with someone concerning our case. I guess they don't see much Ukrainians in Costa Rica. Finally, the justice prevailed and they gave us the stamped passports back!
Next, we needed to find how to get to Uvita from the border. Since our Spanish is non-existent it was so difficult to find out which bus to take. After a considerable time of running around asking for advice, we were directed to Tracopa ticket office. So, at the end of the day, we ended up on exactly the same bus we could have taken straight from David. What can I say? Sometimes life plays tricks on us. But we were happy, we were finally heading towards the land of beauty – Costa Rica.
Like It? Pin It!