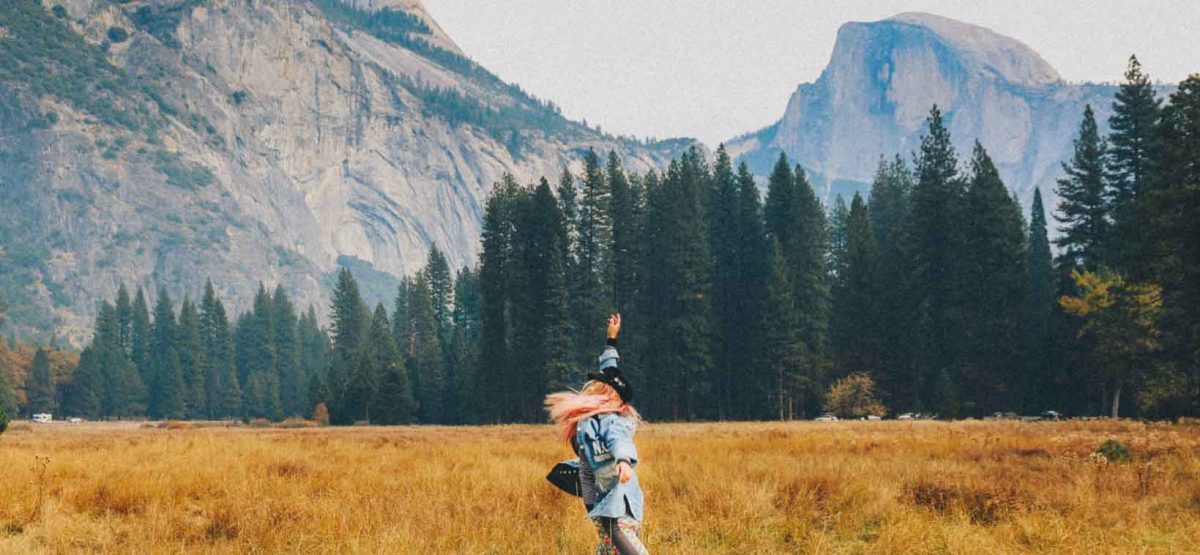 This post may contain affiliate links. I receive a small commission at no cost to you when you make a purchase using my link.
All the New Year dishes are made, the house is clean, the cat is washed, the last thing left to do is to choose the best places of the year for your bucket list inspiration. I had to go back and scroll through my entire calendar in order to see where I had traveled to this year. I usually visit more places than I can remember off the top of my head, so sometimes I find these hidden surprises in my calendar or in the photo feed of my phone and then I remember 'oh yeah, I've seen that as well!' Does this ever happen to you?
This is an incredible pleasure and I can feel nothing but huge gratitude for being able to travel this much, to have enough health, energy, and enthusiasm to explore and see more of our beautiful planet. And since I love the lists and the calendars, I want to recap on the best places of 2017 for your bucket list inspiration.
1. Yosemite National Park, California, USA
I can call it nothing else but heaven on Earth. Yosemite was one of those places I didn't expect to make such a big impact on me as it did. Though intending to visit the park only for one night at first, we had to return back as soon as we left to be there for another 4 days just to melt in the heavenly experience some more.
Sure, we slept in a car and had no access to a shower (gross, I know), but it made me happy and in balance with my inner self. Waking up to this majestic nature forces you to appreciate being alive. I felt grateful every single morning crawling out of my car with fogged windows right into the cold mist of the forest, washing hands in freezing cold water without soap which wasn't allowed as it could attract the bears.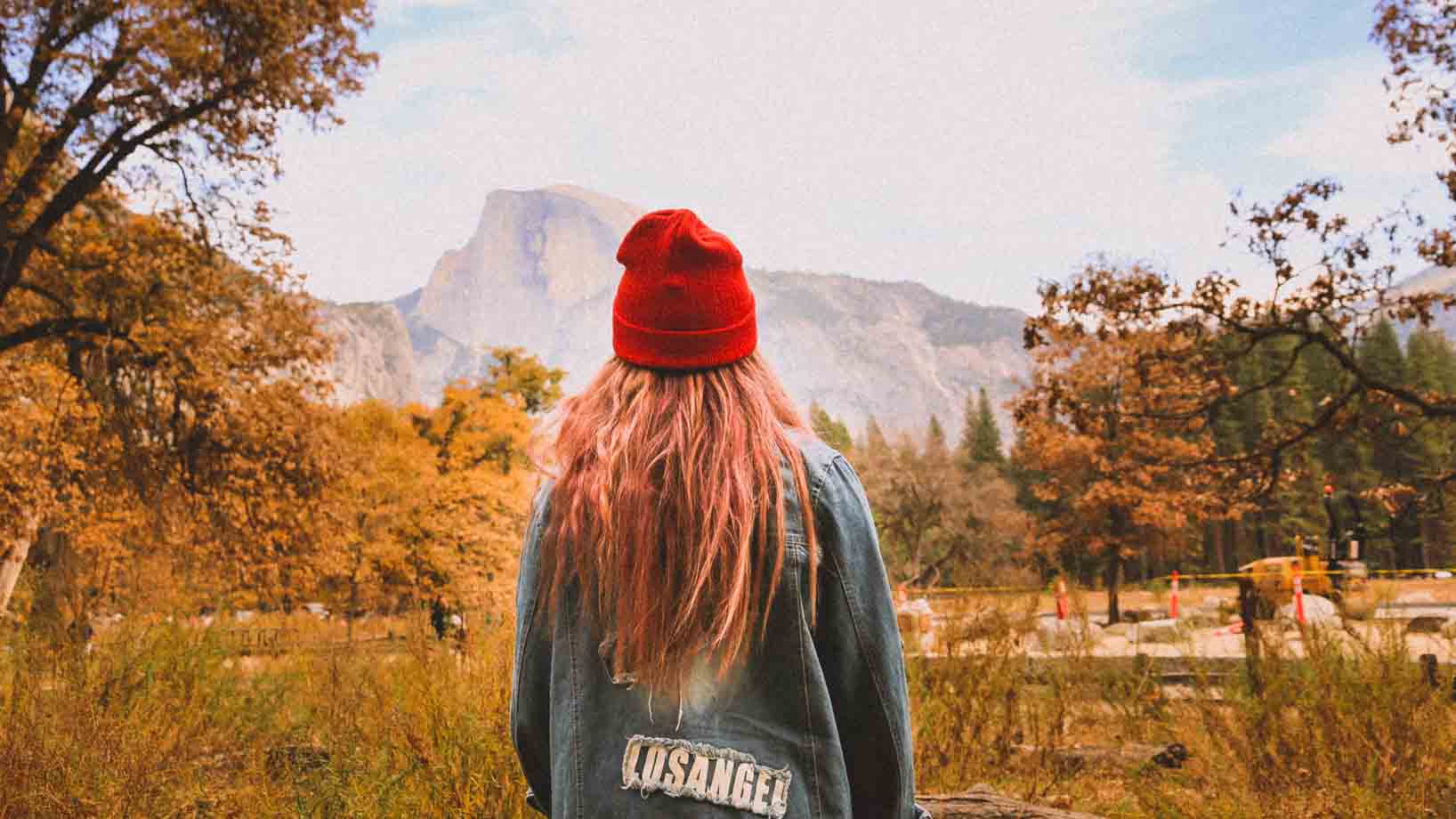 The Yosemite Half-Dome Village had all the facilities necessary for us to work online during the morning, take a hiking break at lunchtime and end the day by making a bonfire where we could grill the remains of the sausages brought with us. Oh gosh, how I loved the raw perfection of those cliffs and the sceneries that made me drop by jaw every time I saw them.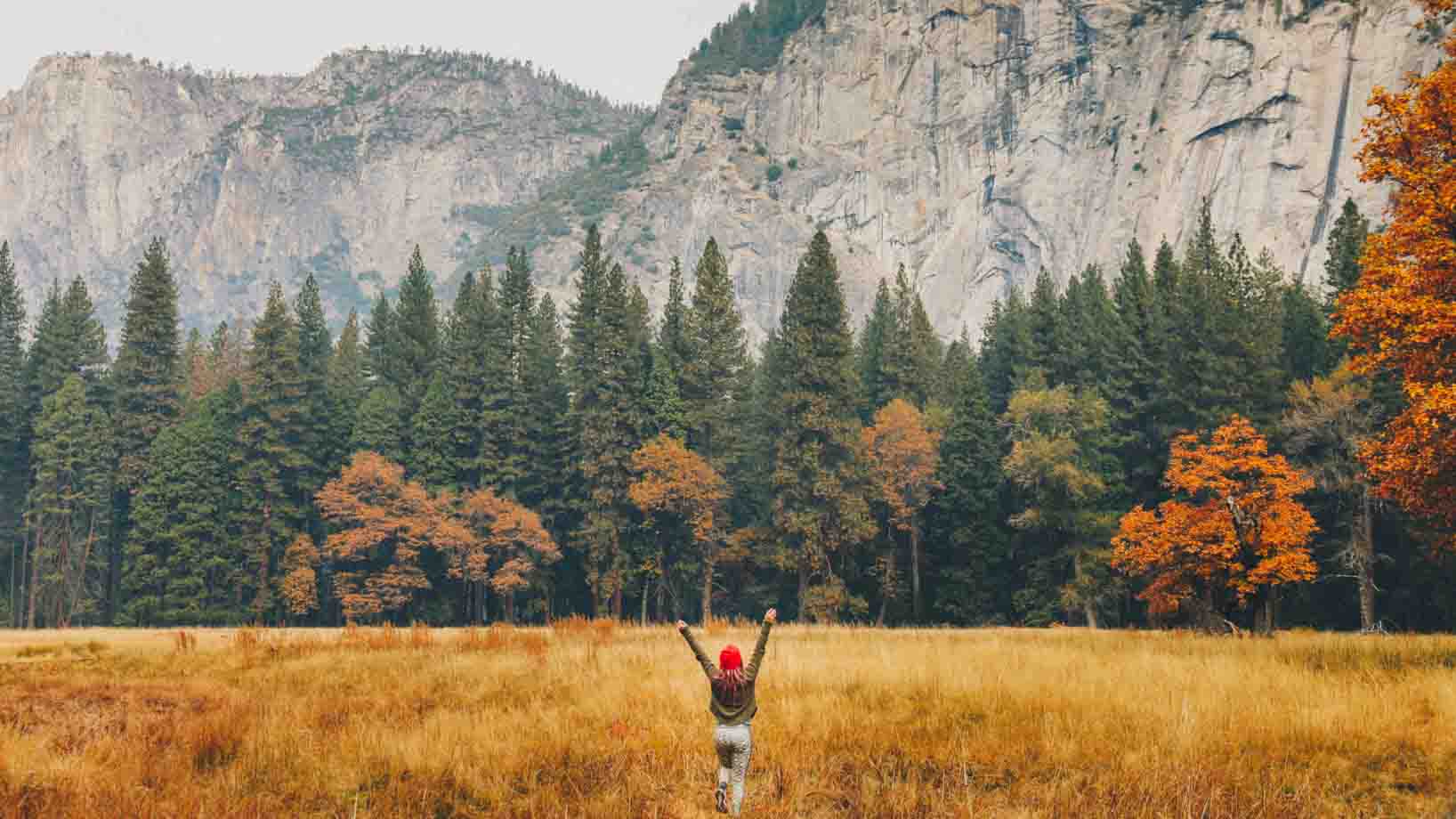 2. Magnetic Island, Queensland, Australia
I wish I could just put the entire Australia in the list, because roadtripping Australia was such a great experience and a trip of a lifetime that it deserves the prize of being number one. Nearly every place that we have visited was extraordinary and worth a mention. But ultimately, my favorite place in Australia was the Magnetic Island. It felt like the entire Australian fauna has been clumped into this one little place where you don't have to go far to see some of the most exotic animals.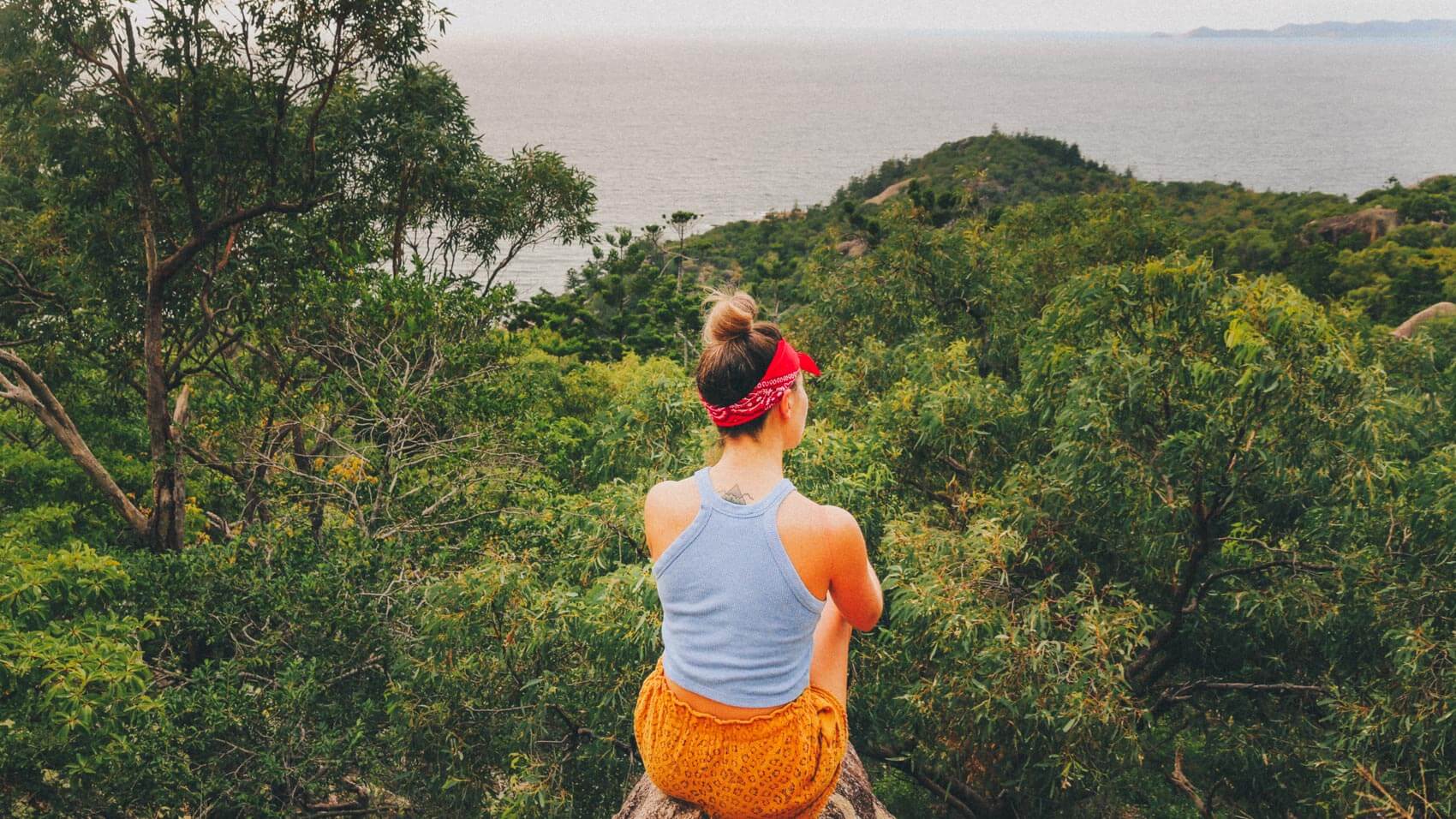 Magnetic Island gave me that unique experience of what it feels like to live in the wild nature. From the moment you wake up you encounter birds singing, kangaroos swinging by, fat koalas napping on very thin tree branches, and opossums lurking to steal your food. I have never felt so close to the natural habitat in my entire life. On top of that, our hostel Bungalow Bay Koala village offered luxurious swimming pools, great social atmosphere, and facilities for the price of a budget place.
3. Copenhagen, Denmark
I took on Copenhagen seriously this year. I tasked myself to walk more and discover new places that would make me fall in love with this city even more than I already have been.
New bridges, same old buildings and even more cozy cafes, Copenhagen is not a place, Copenhagen is a lifestyle. When you live in Copenhagen, you are proud, you are healthy and you are free. The cream of the crop society makes you appreciate human nature and their ability to create peace, development, and movement towards the better future for all of us. Copenhagen is full of instagrammable places and things to do even if you are on a budget. You may not like Copenhagen from the first sight, but you cannot withhold from falling in love with it when you live here for a while.
4. Mykulychyn, Ivano-Frankivska oblast, Ukraine
A tiny village hiding in the Carpathian mountains, Mykulychyn, is an ideal spot between the underdeveloped and overcrowded places near the famous Bukovel ski resort. Here you can stay in a local saduba overlooking the mountains for quite cheap ($30 a night for 2 bedroom house) and still have access to Bukovel ski resort, which is just 30-minute drive away. But most importantly, you can still enjoy the authentic hutsul experiences for local prices, like relaxing in a chan or enjoying traditional Galician dishes. Discovering magnificent places in your home country is an amazing experience and thanks to that, I was able to collect some of my favorite places for your bucket list inspiration in my guidebook "Insane Ukraine".
5. Melbourne, Victoria, Australia
Though as you gathered, I like being out in nature, I am still a city girl. Melbourne is one of the cities I fell for immediately. It's this mix of everything in one place that lured me in. Melbourne is easily walkable, though it isn't small at all. But the variety of people, cultures, foods, and arts made me realize that this city has a much deeper layer underneath the facade of a simply Top Things to See in Melbourne list. It is meant to be enjoyed in a different way.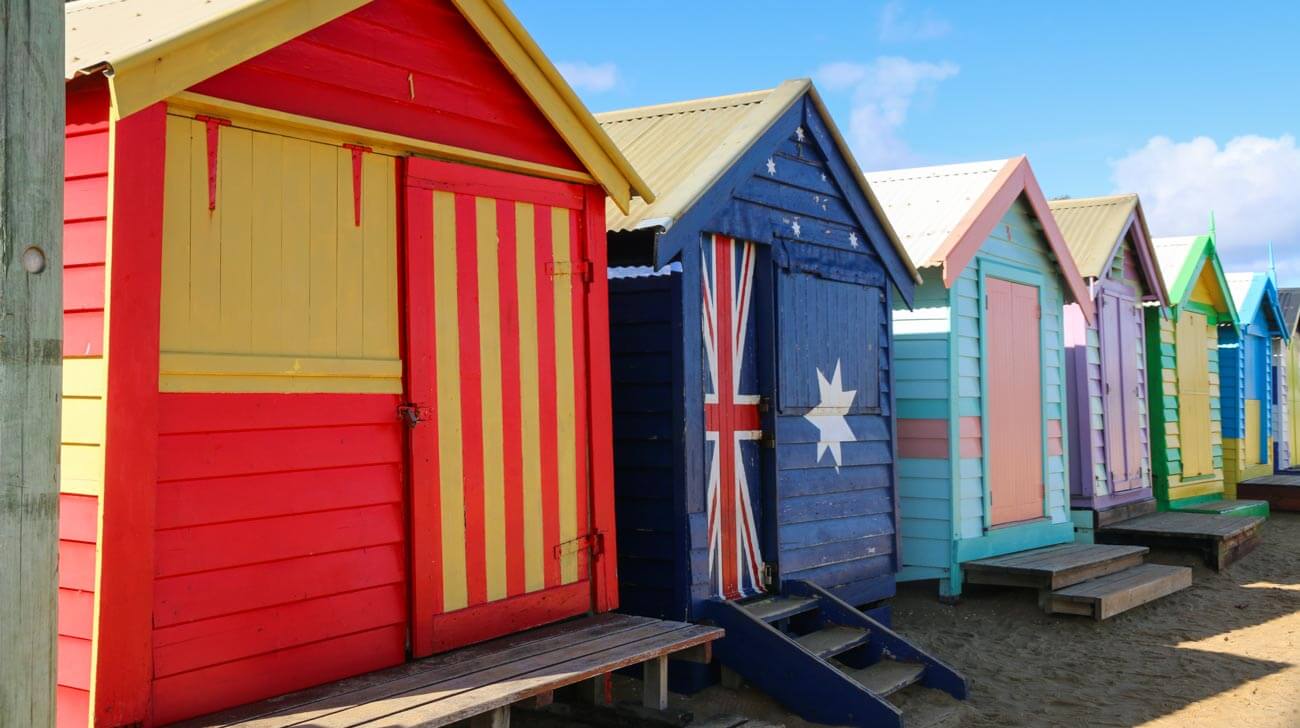 Melbourne is a culinary pot of Australia where I was able to try 10 different cuisines in a one go simply by stopping by small corners where they sold street food. I loved that Melbourne develops and grows so fast, welcomes everyone, has such a great food scene and the rooftop jacuzzis!
6. Los Angeles, California, USA
Needless to say, Los Angeles is a dream place for many people in the world and I am not here to belittle this place in any way. Yes, it deserves to be on your bucket list inspiration simply because it has so many different sides to it, much of which we probably don't even know about. It is enough to say that it has access to the most amazing beaches, Hollywood and major neighborhoods that have been on our TV since we were kids, such as Melrose Place, Beverly Hills and Santa Barbara (a bit north of LA). If you made it to LA, well, then you made it!
7. Olyka, Volun, Ukraine
Yeah, it probably won't make it to the best places in the world, or even Ukraine, for that matter, but it made it to my list. Why? Because I never expect anything particularly interesting from my local area and then – boom! It actually looks gorgeous. Olyka was once a residence of a polish lord and is now used as a psychiatric ward. Yes, the castles and buildings here are in the near collapse state but the history behind them gave me chills. Mysterious love legends are dominant features in local culture but it makes you remember the place. Besides, we have discovered another tunnel of love in the area and it is amazing in the colors of young autumn blues. There are also some great spots for mushroom picking nearby.
8. Isaberg, Sweden
Maybe it was my first time skiing in Europe or maybe it was the charm of fake Swedish ski resort snow, but the coziness of Isaberg ski resort and it's lovely ski houses won my heart. It will be forever associated in my mind with toll pine-trees all covered with snow and warm fireplace inside the little wooden cottages and my first attempts at skiing which I have to say I managed pretty well.
---
How about your favorite places of the year? Where have you been? What did you love the most? Share your experience in comments below!
Like It? Pin It!