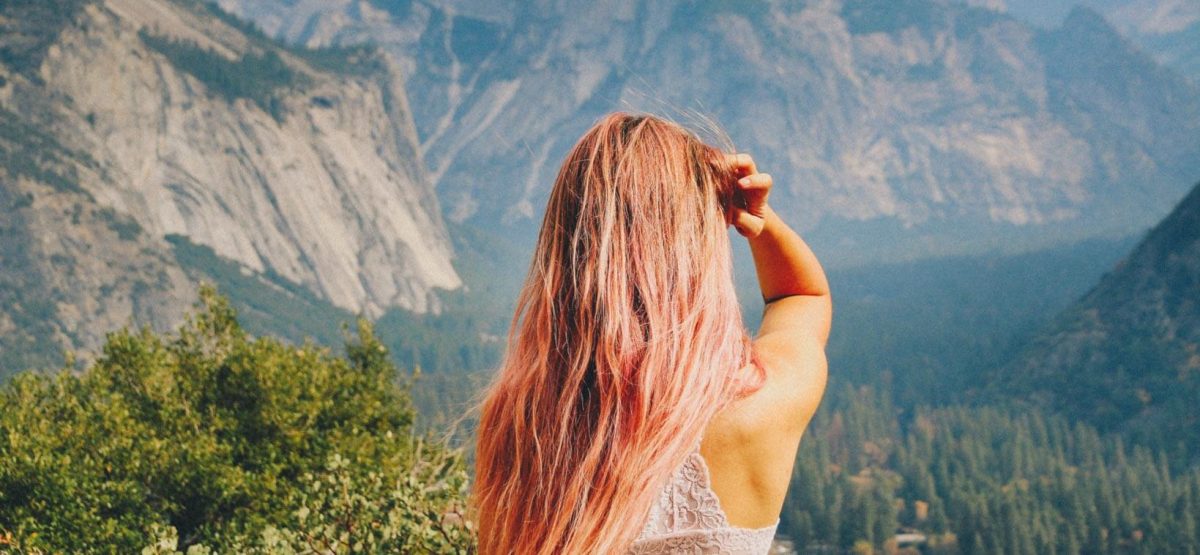 This post may contain affiliate links. I receive a small commission at no cost to you when you make a purchase using my link.
Here it goes, 2017 is almost behind us and want it or not, my mind starts summarizing everything that happened this year and make some sense out of it into learnings of more facts about myself.
The Art of Letting Go
I can't say that this has been the greatest year for me. After all, my blog stalled, I was refused the permanent residency in Denmark, I quit my job without any plan for future and ventured off to the United States without a proper place to live. On top of that, two of my favorite celebrities has passed away this year (R.I.P. Chester Bennington and Lil Peep
). I could totally say that I have enough excuse to be miserable and negative. But I won't. I knew this is going to be a year of "letting go" when I have to learn to say goodbye to things that feel comfortable but not necessarily the ones that make me happy or allow me to progress. Nothing great is coming out of staying in the comfort zone and I know that at the end, it all will work out.
On the other side, there were so many unique experiences this year which I am grateful for. After all, I got to spend a whole month road-tripping in Australia, got to see some of the great music artists performing live (like Nothing but Thieves
, Lil Peep, Hed P.E., the XX
, Jamiroquai
), live in the United States for nearly three months and discover the unbelievable nature of California. I made new friends on the other side of the globe and got to see more of the ones at home. Life is what we make it to be.
But there is no more rewarding experience than getting to know yourself better. You can travel the world and come back not knowing who you are. And the people who are so determined and know what they are doing deserve to be jealous of. They are the ones who have everything under control and who run this world.
It is true what all self-righteous travelers say: you discover yourself more when you travel. You not only get to know other cultures, way of life, etc., but you can get surprised at how these new circumstances make you feel. In my case, going to the United States was a conscious decision and in some ways an experiment to see if this land somewhere far away is a better suited place for me to be.
Same as my trip to New York, California turned out to be different than I have expected. But what's challenging in taking a smooth trip? Nothing. Same as with friends, your true self emerges when you go through a rocky period. After all, this 3 months trip to America helped me to learn more facts about myself.
Facts about myself that I learned this year
1. I love dogs ?
I'll start with a cute one. Dogs were always appealing to me, but not all of them, only the cute ones. Now, I realize it doesn't really matter, they are all cute. Dogs are patient with us, humans, they are always loving and some are even fun. I can't remember the last time I got to pet so many dogs in such a short time span as I did in the USA. Nearly every family has some sort of a home pet and given that people have big houses and cars, why not? I would certainly get one myself if I lived in California.
2. I love driving ?
I probably can't say that about driving a route from my home village to the city because the roads in Ukraine are just horrible and there is nothing relaxing about that ride. But when I was getting behind the wheel of our beloved silver Toyota Prius in California, I couldn't help myself but sing out load. This is where I am myself, this is where no one will judge me (unless they are sitting in the car ?), this is where I can meditate. Funny, isn't it? I can put on my favorite music, roll down the window just a little bit and sing, sing, sing as much as I want together with my favorite artists without having my husband rolling his eyes on me. Wow, I would give everything for that.
And it is funny how just a few months ago driving was my biggest fear and something that I would get nightmares about. I thought I can't do it, I was afraid of hurting someone, I thought I am not made to drive the car. Oh, how wrong I was!
3. I like being alone but I hate loneliness
Well, well, this is a tough one, since I don't like feeling lonely. Being alone is one of the hardest things for a human being. When my husband left for the USA, I had to stay behind for nearly two months and be in our apartment by myself. Honestly, I haven't expected it to be so hard! And since I have like only one friend in the city (love you, baby-bird? ), who made sure to check up on me every other day, it left incredibly lonely despite all the hygge
of Copenhagen. It simply didn't feel good. I even opened my home to total strangers from Norway who otherwise where going to sleep in the car. Just knowing that someone else is in the house was already so much more comforting.
4. I don't like meaningless conversations
Kind of an obvious one, isn't it? But yet there are so many people out there who can do this non-stop every day. Don't get me wrong, I love relaxing chatter every now and then but when everyday comprises of talks about the location and dislocation of kitchen appliances or chores in general, I might as well give up on life there and then. As tough as it may sound, sometimes quality is better than quantity when it comes to talks and meetings. Yes, meeting new people can turn out to be the greatest adventure and game changer but it can also be a waste of time. I used to think that I owe a visit to all my old friends and relatives when I am visiting the city, but as time shows, we might not have anything interesting or new to say to each, so why bother?
It is time to learn to strive for those contacts and conversations that will help you grow both in terms of self-development and career, as opposed to exhaust the same old topics that produce nothing but negativity.
5. You can't be nice to everyone but you sure as hell can try. And I can too.
Despite what I am saying about being selective with your time and who you spend it with, it doesn't mean that you don't have to be nice. Those people in my life who know me very well are probably familiar with the moodiness that can dawn on me every now and then. I already know myself enough to recognize when it happens and keep away from people who I don't want to get hurt. But sometimes it happens anyways. I can't be absolutely sure, but I am not naturally kind. At least, I feel like I need to make extra effort to be kind. But I've noticed that when I am, it is not only other people that like me better but I like myself better. Sometimes it is worth putting a little extra effort.
6. I need my space
I get deeply unhappy and annoyed when those around do not respect my space. And though traveling is an incredible part of my life, I cannot go on forever without coming back to my base, my home which I have created by myself, my Copenhagen. Every time the plane sets in the Copenhagen airport, I cannot help but smile regardless of the terrible weather outside. Finally, I will get to change my clothes, have access to all my stuff, sleep in my bed and sip tea under the cozy hanging lamps
of my Scandinavian living room. And I have all the space I need to be creative.
7. I enjoy a good night sleep ?
Be honest with me, do you let yourself sleep enough? And I am not talking about the average amount that scientists site, those 7-8 hours are an average after all, meaning that someone needs more of it, someone needs less. It turns out, I wasn't sleeping long enough. I programmed myself to believe that I am a good robot willing to function well with a minimum amount of sleep, go to work and do the blog at nights. But I was just being cruel to myself. I love sleep! I need even more sleep. And I feel happier when I sleep just a bit more than the average tells me. Try it and you'll see that it could be a game changer in your life quality.
8. I feel down when I am unproductive
Funny: I am sad when I didn't do anything and I cannot do anything when I am sad. Looks like an endless circle, but it doesn't have to be. Once I started giving myself enough rest, being productive only became a question of some personal space. Turns out, I love to be busy! I love to work and I love to create new things. I was just being tired for, like, years. After I figured that out, things went on so much faster and I am nearly finished with my first guidebook to Ukraine, which you of course, have to check out! And I like being busy so much that I feel sad and guilty when I didn't do anything for the whole day. But that's something to work on during the next year.
The New Year is approaching and it is time to set the goals for the next period of our lives. I will aim higher this year, for sure, but inside I know that happiness comes from within, from knowing yourself and trying to make it (yourself) better no matter where you are.
Happy holidays and may your true wishes come true,
Lena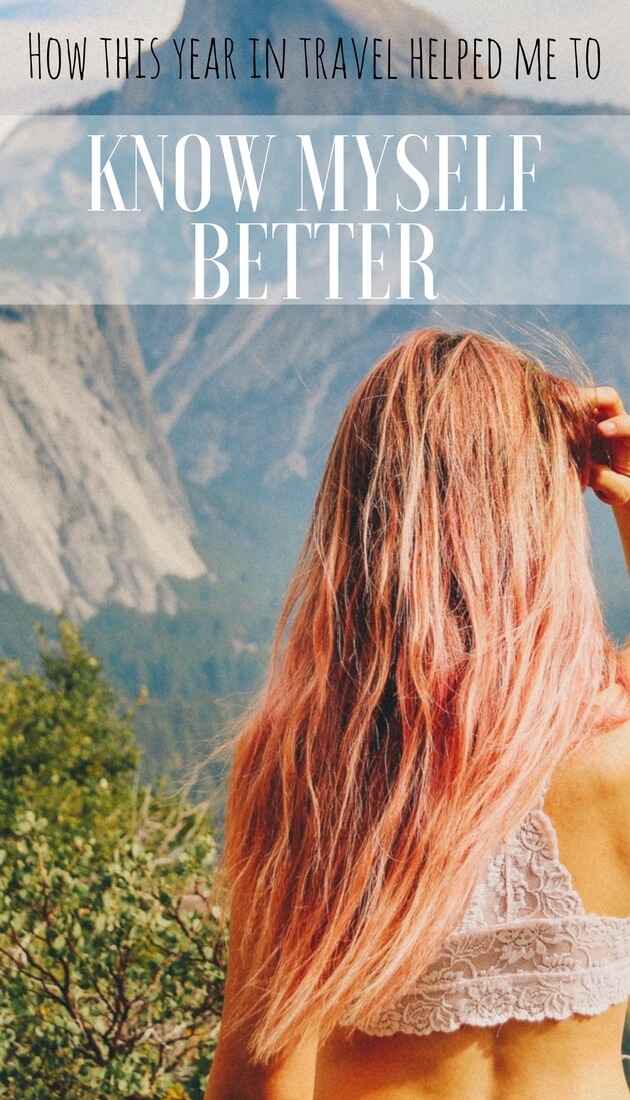 ---
What did you learn about yourself this year? Any aspirations and aims for the year to come? Share with me in the comment section below!